Most EU citizens support aid to Ukraine, sanctions against Russia
The majority of European Union citizens support helping Ukraine in its fight against Russia's full-scale aggression and maintaining Russian sanctions, a new survey by Eurobarometer, revealed on Monday, showed.
65 percent of Europeans are in favour of supporting Ukraine financially and economically, and 57 percent think that the EU should support the purchase and supply of military equipment and training to Ukraine.
28 and 34 percent of EU citizens surveyed were strictly opposed to continued financial and military aid to Ukraine, respectively.
In addition, 86 percent of Europeans approve of the EU continuing to provide humanitarian support to the people affected by the war, 77 percent accept welcoming in the EU people fleeing the war, and 71 percent back imposing economic sanctions against Russia.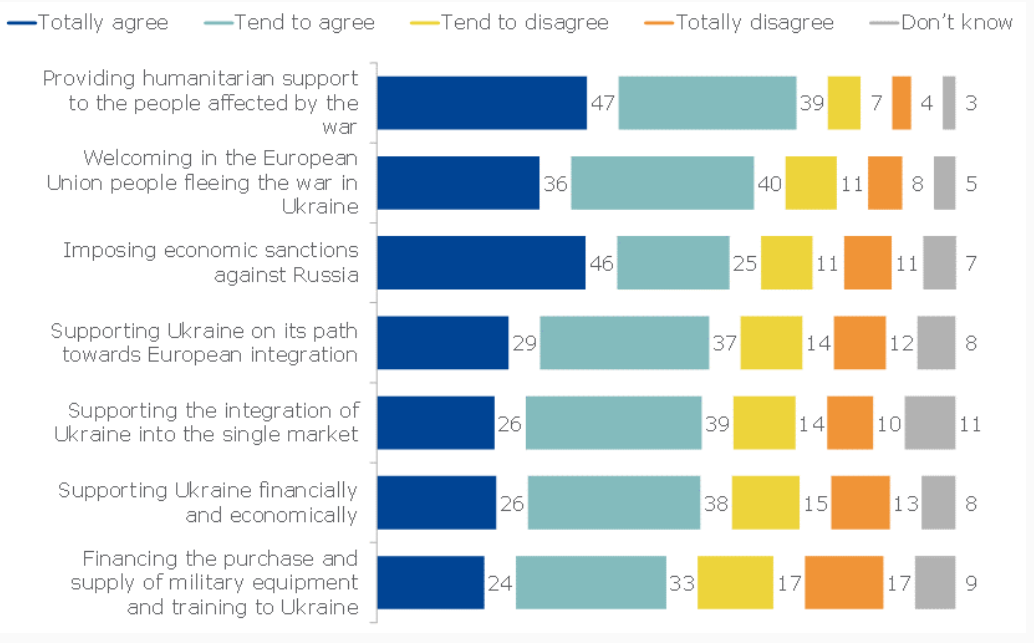 Around two thirds of Europeans, respectively 67 and 65 percent, think that the EU should support Ukraine's path towards European integration and its integration into the single market.
Eurobarometer is a project of regular public opinion polls conducted under the auspices of the European commission. It has been conducted since 1973 in the European Union and since 1991 in Central Europe, the Balkan states, and Turkiye.
If you notice a spelling error, select it with the mouse and press Ctrl+Enter.
Latest news