News
Saboteurs blew up planes, helicopter at Russian 'doomsday' airbase, Ukraine says
Two aircraft and a helicopter have been blown up at an airfield in Russia's Moscow region that hosts so-called doomsday planes, used in the event of a nuclear war, Ukrainian defence intelligence, or GUR, claimed on Wednesday.
The incident reportedly took place at the Chkalovsky airfield, where Russian law enforcement officers are investigating sabotage that severely damaged two aircraft and one helicopter on 18 September.
"The incident caused considerable hysteria in the highest military corridors: government aircraft, the so-called 'doomsday planes' and special reconnaissance aircraft are based at the airfield," GUR said in a statement.
According to Ukrainian defence intelligence, "unidentified persons" planted explosives and blew up An-148 and Il-20 aircraft, as well as a Mi-28N helicopter "at the heavily guarded airfield".
Both planes belong to Russia's 354th special forces aviation regiment, with the helicopter having been actively involved in shooting down attack drones over Moscow region, Ukrainian military intelligence says.
It says both aircraft were so badly damaged that they are unlikely to be repaired soon, and the tail section of the helicopter was damaged by the explosion as well.
Another An-148 aircraft, which had been located near the explosion, sustained minor damage, GUR adds.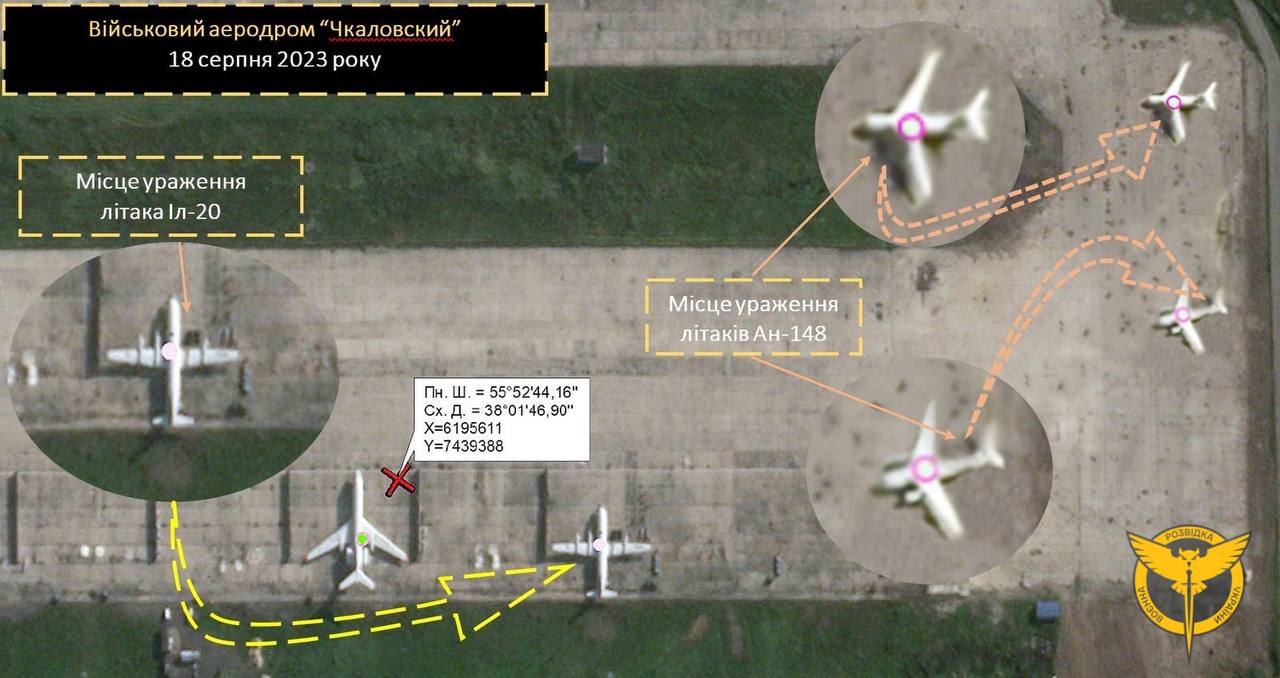 "The Russian punitive authorities are taking measures to find the saboteurs and limit the dissemination of information about the incident in the local media."