First ship carrying Ukrainian grain moves along temporary Black Sea export corridor
The cargo ship Resilient Africa has arrived at the Turkish Bosphorus Strait: it is the first ship loaded with grain from Ukraine to enter the Black Sea and leave a Ukrainian port through the temporary corridor, according to data from MarineTraffic, which shows the movement of ships in real time.
On Tuesday, Resilient Africa left the Ukrainian port of Chornomorsk with 3,000 tons of grain, reported Deputy Prime Minister, Minister of Community Development, Territories and Infrastructure Oleksandr Kubrakov.
It is one of two ships that entered the port of Chornomorsk through the temporary corridor for civilian ships established by the Ukrainian Navy.
The second vessel is currently in port to load wheat for Egypt.
Resilient Africa flies the flag of Palau, an island country in the Pacific Ocean, and the second vessel flies the flag of Liberia, an African country.
The crew of these ships consists of citizens of Turkey, Azerbaijan, Egypt and Ukraine.
Resilient Africa on the MarineTraffic map at this time: the vessel approaches the channel from the west. You can follow the ship in real time.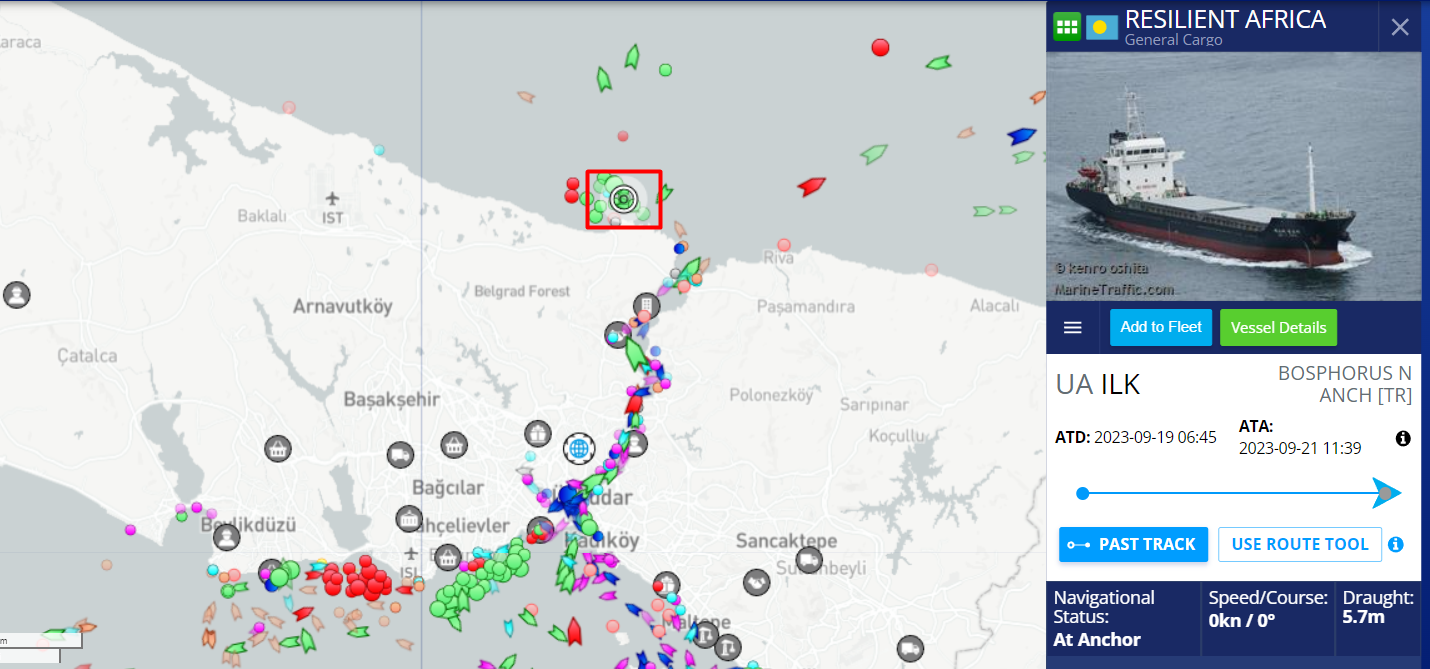 On July 17, 2023, Russia again announced its withdrawal from the Black Sea Grain Initiative until its demands are met. After that, it began to attack Ukrainian ports both in Odesa Oblast and on the Danube.
On August 10, the Navy of the Ukrainian Armed Forces announced new temporary routes for the movement of civilian vessels to/from the Black Sea seaports of Ukraine.
On Sunday, the new transport corridor to the ports of Ukraine began to operate for entry, as opposed to only for exit.