China may have given Russia armoured vehicles, video suggests
Armoured equipment shown in a video by the leader of a Russian region has led to speculations China might have secretly provided more substantial military assistance to Moscow than previously thought.
In a Telegram post, Ramzan Kadyrov, the head of the Chechen Republic, an autonomous Russian region that suffered two devastating wars over the last couple of decades, boasted new equipment from his subordinate Akhmat unit.
The video featured eight armoured personnel carriers similar to ShaanXi Tiger 4x4, manufactured by the Chinese company Shaanxi Baoji Special Vehicles Manufacturing, Radio Liberty reported.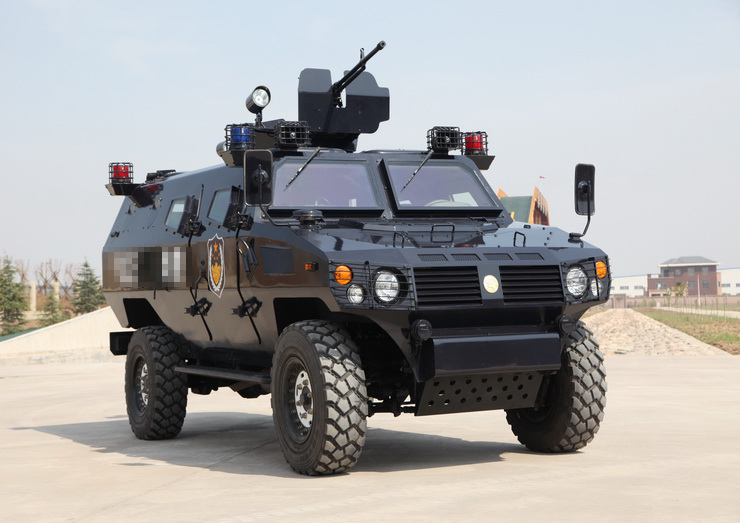 It is not entirely clear whether China has given green light to giving Russia armoured equipment, which will undoubtedly cast serious doubt over its willingness to mediate a negotiated settlement in the largest armed conflict in Europe since World War Two.
China has repeatedly stated it will not supply weapons to parties to Russia's full-scale invasion of Ukraine, blaming the West for helping Ukraine with arms which it says "fuels the conflict".
China declares its 'neutral' position on Russia's war against Ukraine, which it calls 'the Ukraine crisis'.
Beijing has reiterated the Russian propaganda cliché that Russia was 'provoked' into war by NATO and the United States, and has not condemned the war that Moscow is waging to destroy the Ukrainian people.
At the same time, however, China declared its commitment to the principle of territorial integrity and inviolability of borders. Chinese officials regularly call for negotiations and say they are 'for global peace'.
If you notice a spelling error, select it with the mouse and press Ctrl+Enter.
Latest news